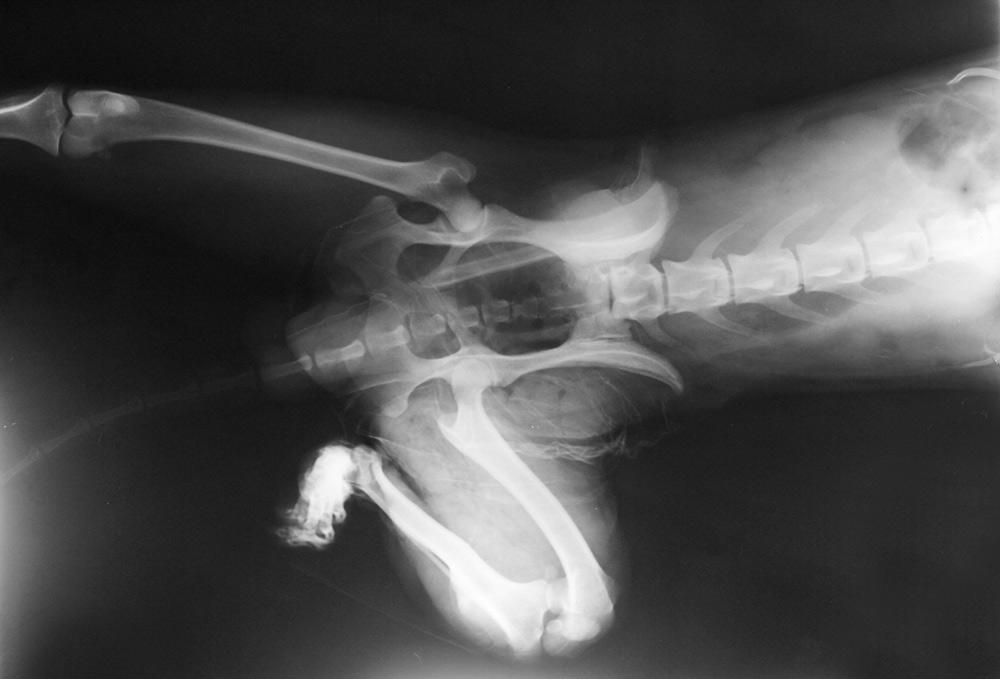 Are X-Rays Harmful to Dogs?
X-rays are common diagnostic procedures performed on dogs. If your dog needs to have an X-ray, you may be wondering if it will be harmful to your pet. The effectiveness of using X-rays as a diagnostic tool far outweigh the limited radiation exposure they cause. X-rays are used to identify fractured bones, diagnose other medical conditions like cancer, pneumonia, any stomach/bowel obstructions, bladder and kidney stones. Your veterinarian in Norfolk and Virginia Beach may use X-rays as well as other radiology services.
The Effects of X-Rays
X-rays are not hazardous for your dog and the diagnostic benefits that come from them far outweigh the limited exposure to radiation. If your dog is in pain or uncomfortable, it may be necessary to use anesthesia in order to get a clear image. Your veterinarian will consider the risk of anesthesia and sedation. Sometimes, sedation is necessary in order for the staff to position your animal for the X-rays and avoid any overexposure to radiation after too many failed attempts to get a clear picture.
In addition to x-rays, our veterinary practice also uses digital ultrasound in order to diagnose multiple medical conditions. While ultrasound is a fantastic alternative to using x-rays, the images produced by ultrasound cannot always provide the detail required for a veterinarian to make an accurate diagnosis of your pet's condition. That is why we employ both at Boulevard Veterinary Hospital.
Visiting an Animal Hospital
When you visit an animal hospital in Norfolk and Virginia Beach, a skilled veterinarian and a technician in radiology services can determine which diagnostic tool is best for your dog and how to properly proceed for safety. Contact Boulevard Veterinary Hospital.